The Restaurant
The space reserved for our more formal restaurant aims to create a complete experience
revolving around the best fish from our coastlines
A "slow restaurant":
unhurried enjoyment.
On the bottom floor of our space, you'll find our more formal restaurant. An elegant dining room designed to convey our passion and knowledge, with all the tranquillity and expertise that our exceptional raw materials deserve.
Tradition and the Best Products
Our goal is clear: recognisable dishes that preserve the essence and flavour of our marine "jewels". We select our fish one by one, and they are always caught using sustainable practices that are in harmony with the sea. These practices scrupulously respect the life cycle of each species and aim to catch them at the perfect moment of adulthood, so that they have had sufficient opportunity to reproduce and live a full, happy life in the sea.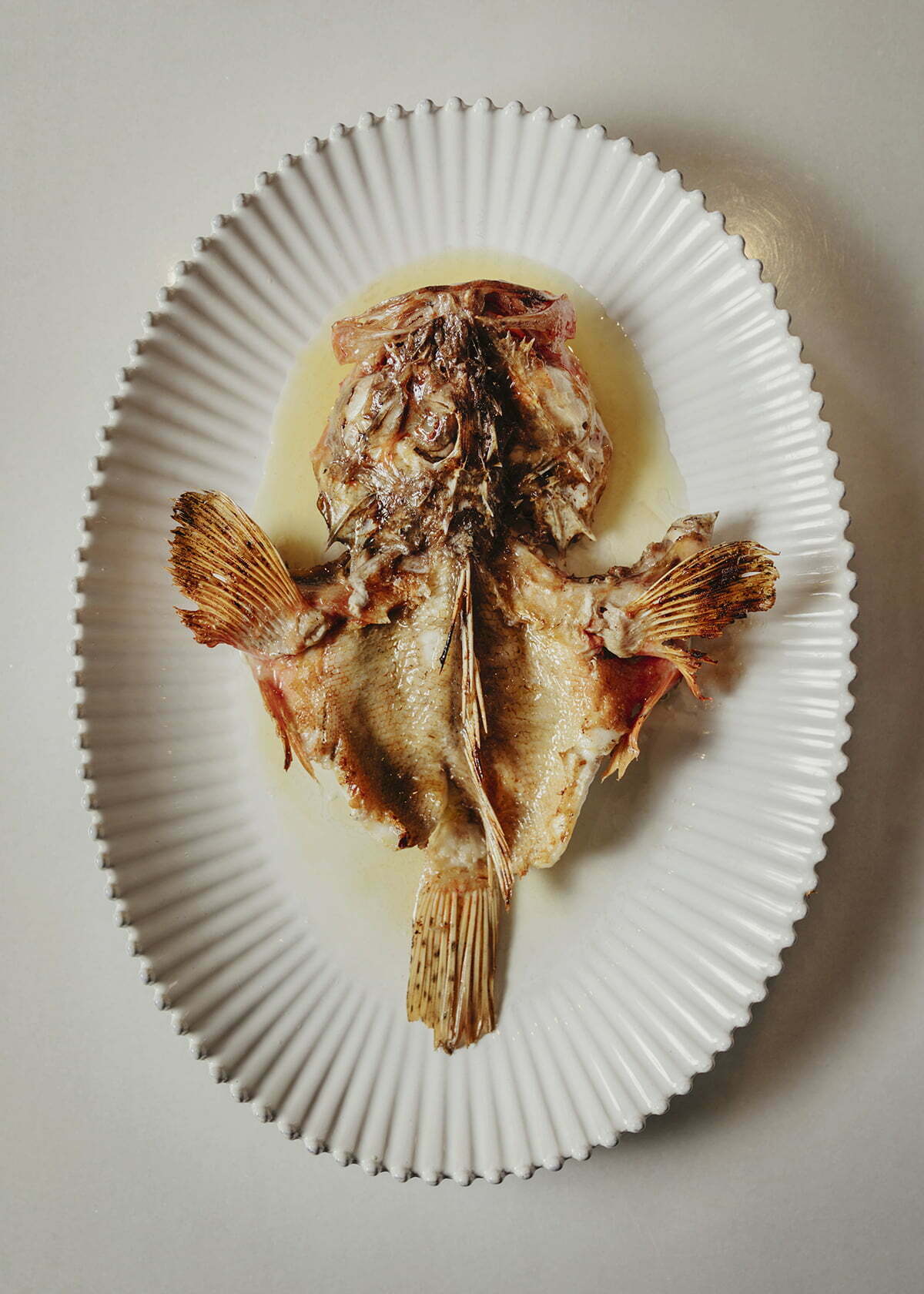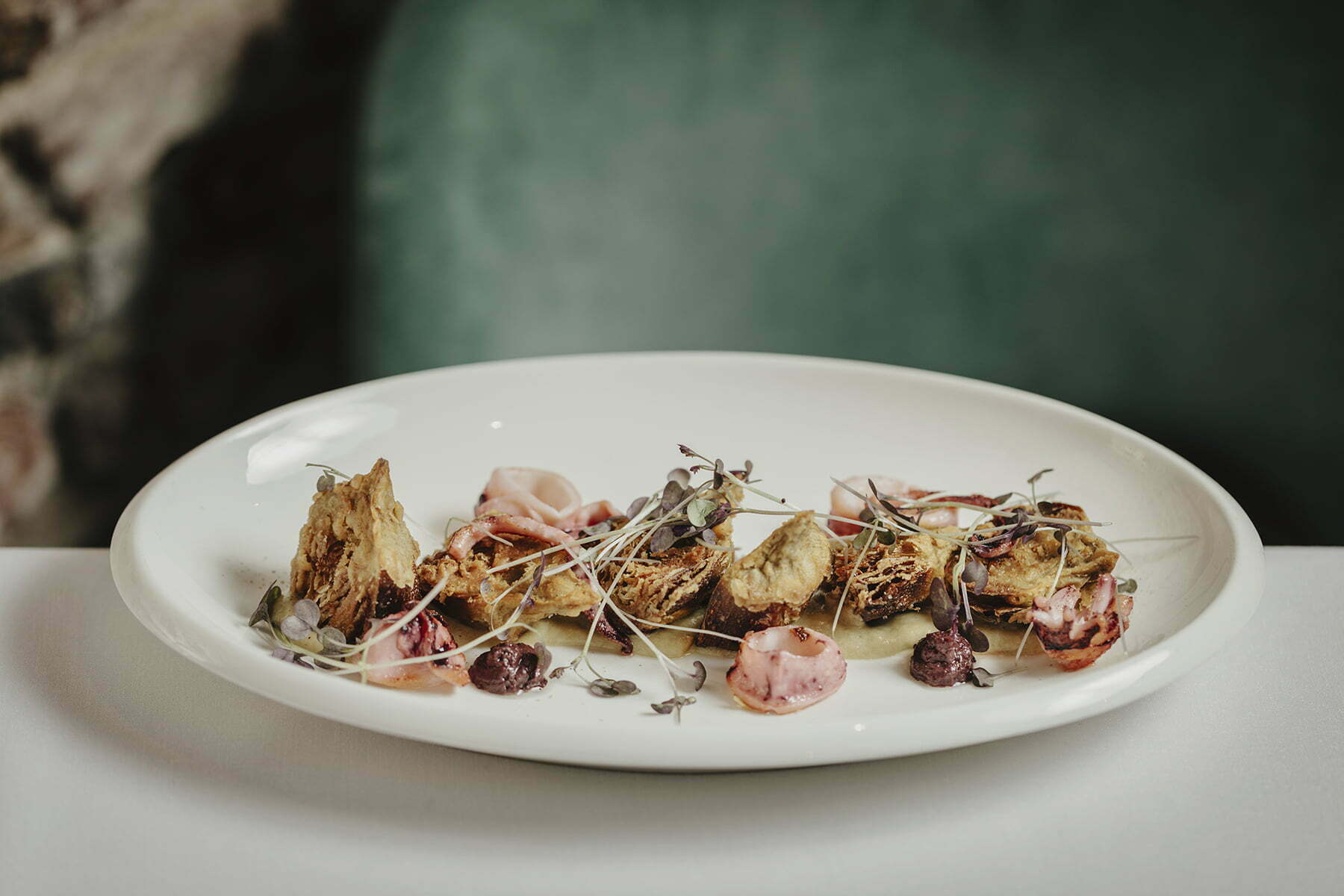 It tastes better with history.
And we like to tell and show all of this. Because we want to share how special the piece we're going to prepare for you is. Its origin, its characteristics… everything that makes it so extraordinary. Sea to table. That's why you can choose the piece of fish you want us to cook for you from the showcase – we'll prepare it for you and tell you the final weight and price.